Just having startup business ideas isn't enough because it's important that the idea has been researched and proven to be a viable business option. If you have an idea and you haven't researched or even surveyed your target buyer then you are missing out on a vital step. To help you, we've compiled a list of the top  ideas which also happen to be affordable to start.
List of proven startup business ideas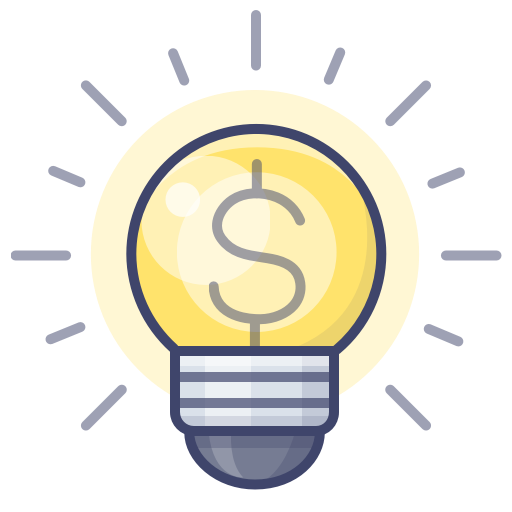 We have scoured the internet and compiled the list below from many proven resouces. Include with each idea is also the resource where you can find more details about the idea.
Dropshipping: Dropshipping is an ecommerce business model in which you don't have to manage any physical products.
Print on Demand: This is when you sell your own custom designs on items like phone cases, mugs, and t-shirts, but don't actually print the artwork. Perfect if you want to start a store on Etsy.
Virtual Assistant/Freelancer: You can use your excellent organizational skills to take some weight off their shoulders. This includes email or calendar management, graphic design, email marketing, social media marketing, etc.
Personal Shopper: It can be a business that uses your skills of having a eye for clothing design, or organizing the closet of your client, or keeping your client's kitchen stocked. Some duties involve evaluating your client's wardrobe, visiting websites and selecting items that will suit them.
Online Tutoring: Being knowledgeable about art, maths, or any subject, you can start the business of online tutoring. An essential prerequisite is having a bachelor's degree in the subject you intend to teach, so make sure to cover this area before you start. You can find online tutoring clients on sites like Skooli and Tutor.com.
Content Writing: Starting a content writing or copywriting company could be one of the most profitable business ideas for you. You are providing writing services to create content for your clients who need things like blog posts, sales page content, social media messages, etc.
WordPress Support: If you understand how to install, design, and maintain a WordPress website then this business idea will be perfect for you. You could offer onetime help, monthly retainers, or project-based services. There are many online sites which offers an opportunity to earn money and to prove your skills.
Online Bookkeeping: You can offer bookkeeping services to other entrepreneurs. There are online easy-to-use services that allow you to handle everything online for your client without having to meet face-to-face with them.
Affiliate Marketing: Affiliate marketers promote products of other people and earn commissions on their sales. Amazon is currently the most popular platform for affiliate marketing.
Digital Marketing Campaign Manager: Your services would include handling all of the digital marketing needs for your clients. Such as online advertising, SEO, landing pages, calls-to-action, and even social media management tasks.
Podcasting services: If you love editing audio or video then offering podcasting services would be a great fit for a business idea.
Antique Refurbishment: Do you love working with antiques, wood, furniture? Then creating an antique refurbishment business would be a good fit for you.
Image Consultant: Whether you choose to be an online or offline image consultant, this is a good idea if you like to work with companies or individuals to manage their brand's image.
E-Magazine Publisher: When you have a love for creating and managing magazines online then creating a business that centers on publishing e-magazines might be a good business idea for you.
Graphic Design Artist: Do you love to create graphics or images that wow your clients then creating a graphic design business would be perfect for you.
Final thoughts about startup business ideas
We have shared many options for startup business ideas and we hope you are able to find something that fits what you're looking for. If you have any question or need help figuring out what works for you, please reach out to us via our contact form.
Latest posts by Kim Beasley
(see all)